The Arsenals section consists of 4 pages, "Upgrades", "Modifications", "Blueprints", "Parts"
PARTS
Here you can find some info about Items you need to create Blueprints, You can find those items in Hostal sector (Expedition in Hostal sector "Barbarian territory") *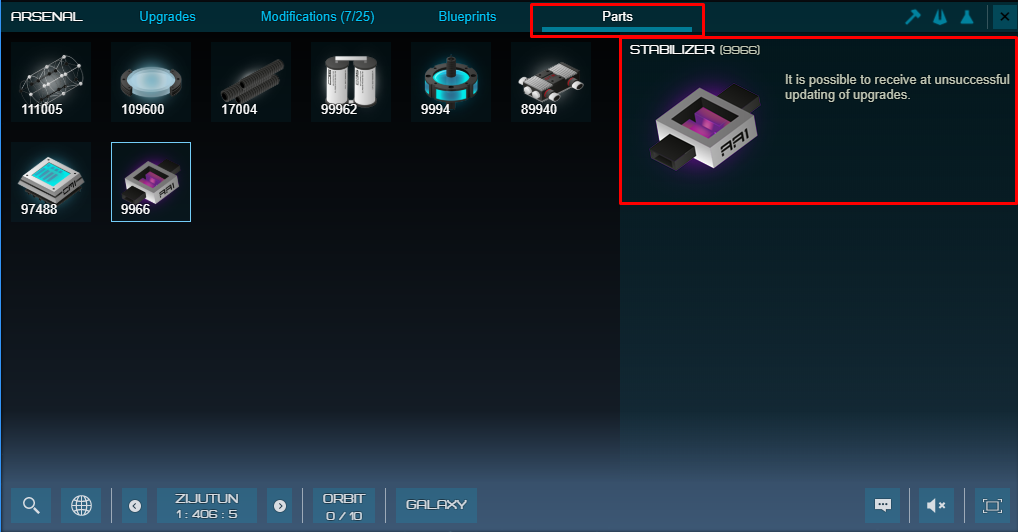 BLUEPRINTS
Here you can create Arsenals (To get an Photon generator, I need: 30 Lens + 5 The supercharger + 1 Control Module *)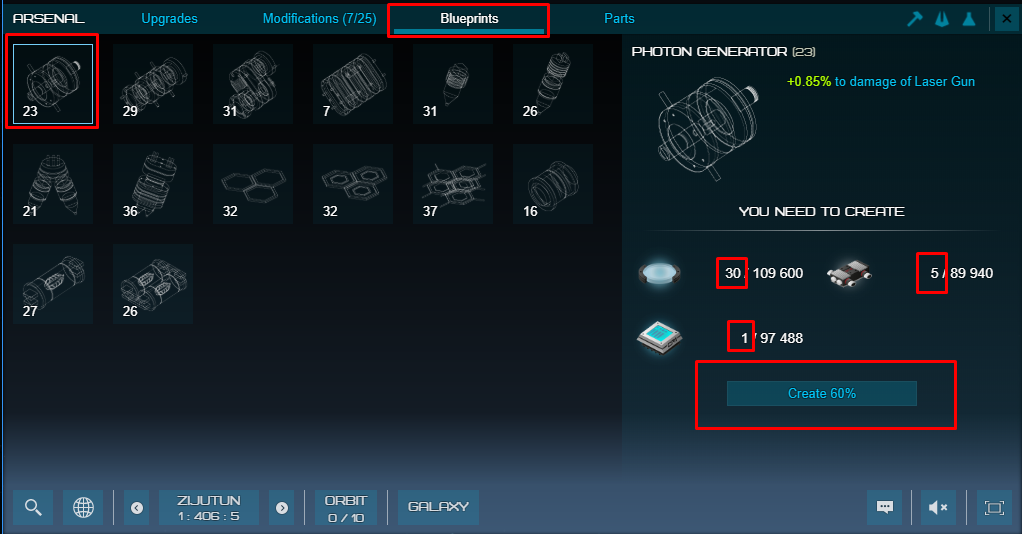 MODIFICATIONS
Here you can improve Arsenals level, You can upgrade them using "Stabilizers" (Item you can receive at unsuccessful updating of Arsenals . ) or Dark Matter. (max level = 20)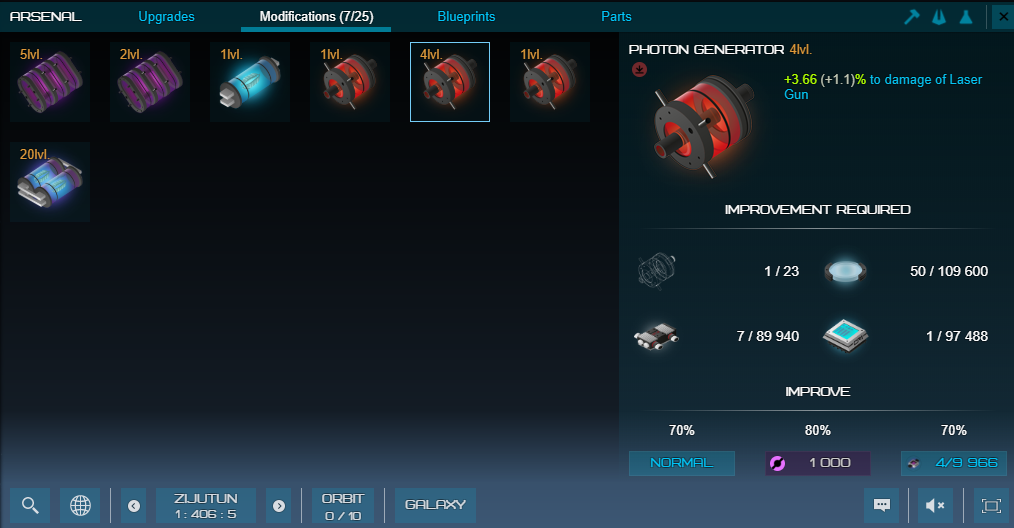 UPGRADES
Here you can activate Arsenals , you can activate a maximum of 8 Arsenals at the same time!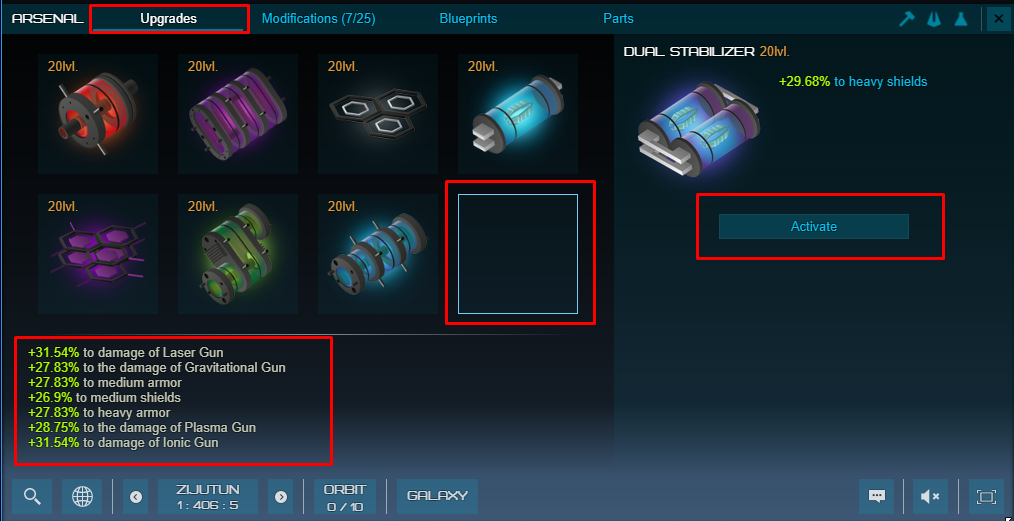 Edited by odiabile, 31 October 2018 - 02:17.