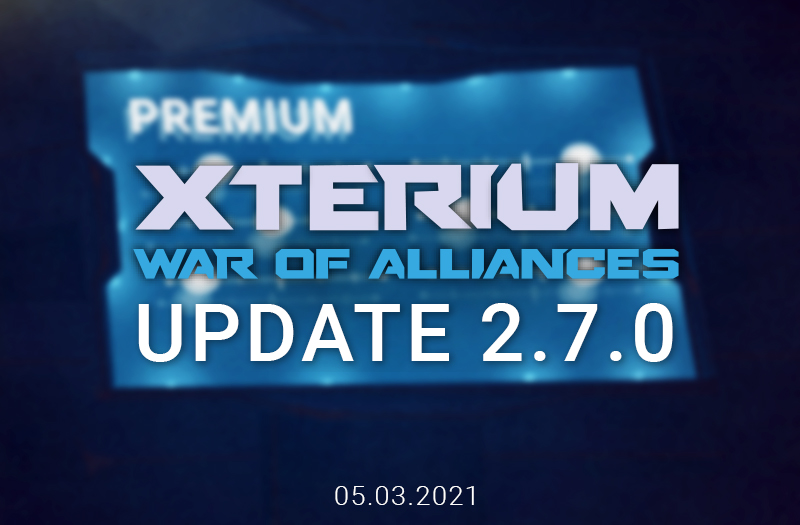 The Shop section has been completely redesigned
Removed Booster Kits from the game. All players received compensation for the duration of the active bonus.
All Flexible Premium Bundles can now be purchased with Antimatter
The credits that the players had were transferred at the rate of 1 to 10 to Antimatter.
Increased voting reward from 2 to 5 Antimatter
Changed the achievement reward from Dark Matter for Antimatter. All players received compensation in Antimatter for the achievements they had already completed.
Increased the maximum achievement level from 25 to 50
Added missing blueprints for Pirates and Destroyers
Added the ability to purchase additional slots for arsenals using stellar ore (purchase is possible only if you have the maximum levels of all opponents of the Host and bought all slots for Dark Matter)
The limit on the number of Anomaly pumping per day has been removed. Now you can pump the anomaly every 15 minutes without any limit.
Removed the ability to pump an anomaly using dark matter at once for 10 levels.
Added the ability to pump Anomaly for 25 stellar ore after studying the anomaly above level 12.
Increased the number of slots to save the composition of the Arsenals
Changed the default fleet save time to 16 hours. Also, the player will immediately see the time at which he sent the fleet (previously you had to wait 5 minutes)
Prohibited restoration of Premium Fleet for Dark Matter
Reduced the bonus of arsenals for shot accuracy and misses.
Edited by odiabile, 10 March 2021 - 11:08.