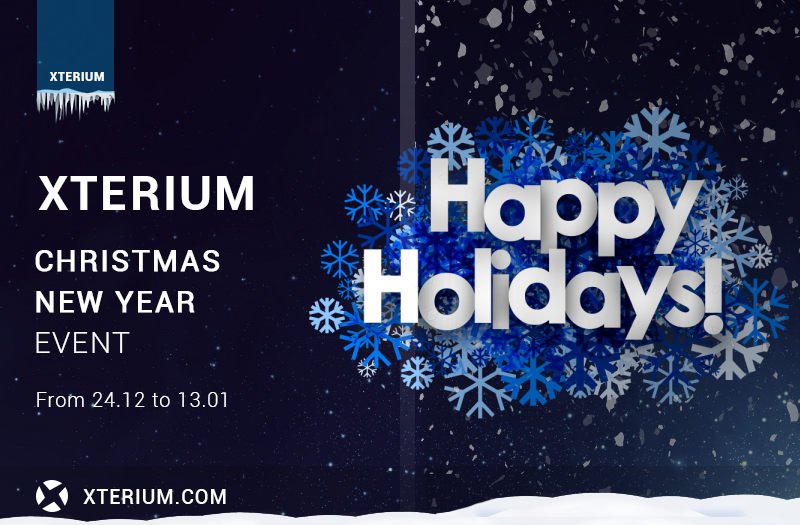 We are glad to inform you that from 24.12 starts the FROZEN GALAXIES event, which will be held in the form of a 7 day tournament. The tournament will take place in the second galaxy. In total there will be 3 rounds of frozen battles.
Rules of the Frozen Galaxies Tournament:
On 24.12 at 10:00 (CET TIME), players will be able to colonize 1 additional planet in the second galaxy, but only to players who have reached level 20.
For colonization you will need a colonizer. The size of the planets will be the same, with 300 fields each. The speed of extraction and construction on this planet will be increased by 100 times.
After colonization, the player begins to participate in the tournament and the player is immediately given 300 points on the leaderboard. On the player's colonized planet there is a "Protective Shield", which protects the planet from attacks for 6 hours and makes it possible to calmly develop it. (the shield collapses if the player makes an attack from this planet). After you receive an attack, you receive an 8-hour shield
It is impossible to transfer resources from the planets of the first galaxy to the planet of the second galaxy, and vice versa.
In the second galaxy the fleet does not participate in the defense of the planet. You can safely build a fleet on the planet and not save it, it cannot be destroyed. The only way to lose a fleet is to lose it when attacking other planets with a built defense. Only defense is involved in the defense of the planet.
The task of the players will be to collect as many Frozen points. For each victory over the opponent, the player will receive from 1 to 50 Frozen points.
When you attack an equal player, the winner will get 25 Frozen points, in cases of defeat the player loses Frozen points, and the winning player, even if he defended, gets Frozen points for winning.
It is important to understand. That all development on the planet is temporary and will be reset to zero at the end of the tournament. Resources in the second galaxy can appear there only from the planets of the second galaxy. War points on battles in the second galaxy do not go into the accounting of general statistics.
All events will last until 01/13/19
Сообщение отредактировал odiabile: 27 Декабрь 2018 - 17:18