Let me explain how Alliance Link and Development of the alliance research works.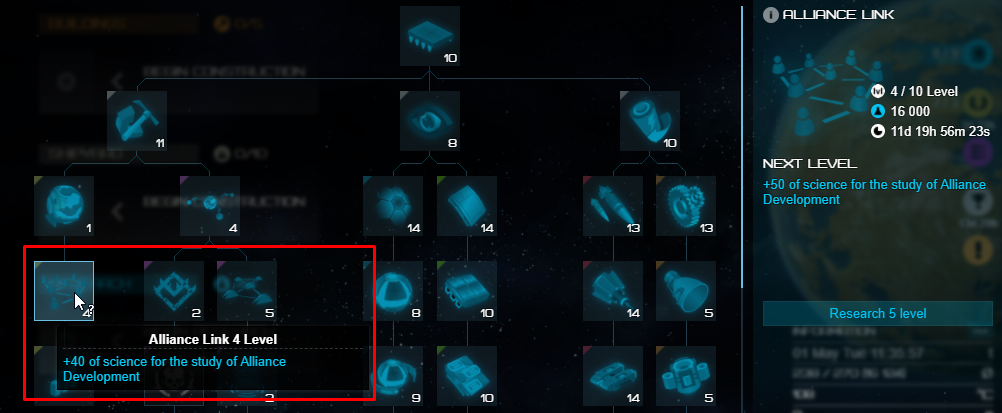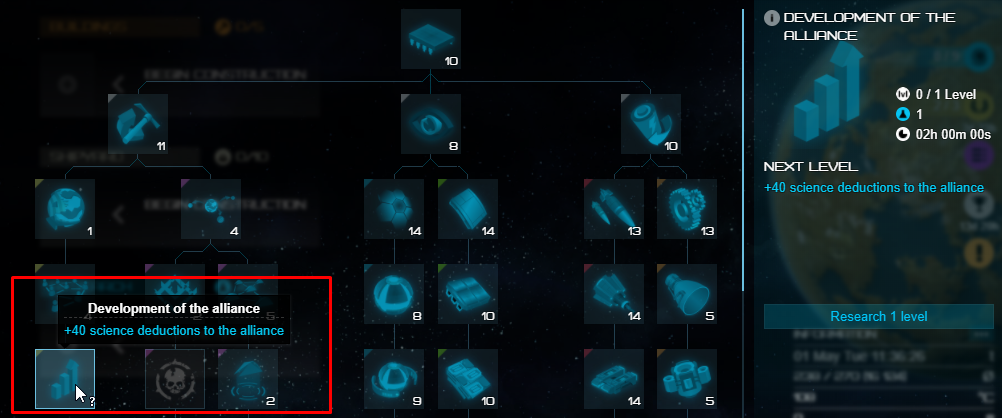 To add Science points to your alliance, you need to develop 2 research simultaneously.
The first "Alliance Link" defines the value (+ 10, + 20, + 30 ...) that will be added to the alliance deposit.
The second "Development of the alliance" add this value to the deposit! Remember that this research does not have a maximum level and can be studied endlessly!
Example:

I have Alliance link level 4 (This give me +40 of science for the study of Alliance Development)

In Alliance deposit I have 0 Science points!

If I study "Development of the alliance" twice, I will have 80 points I can spend in Alliance Deposit
Alliance Link
odiabile
od
Edited by odiabile, 01 May 2018 - 12:50.