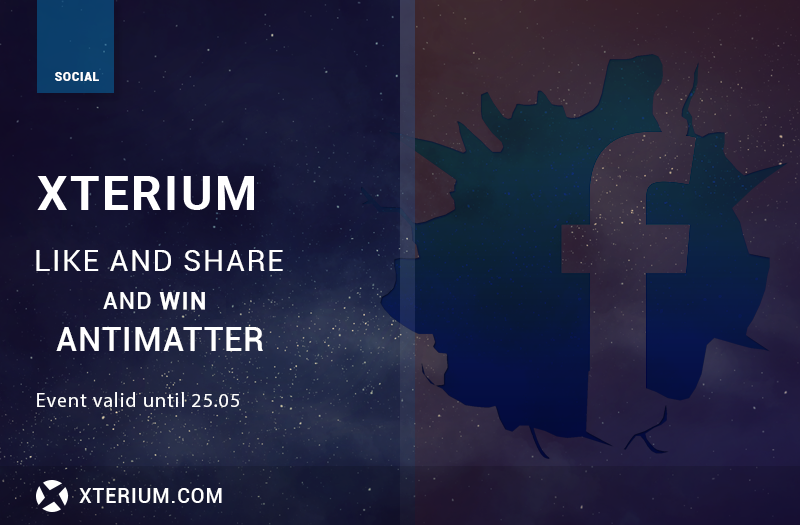 Hello players
From 26/04 to 26/05 you can participate in the (Facebook, Like + Share) event!
Try to win 250 units of Antimatter! You can be one of the 3 lucky extracts!
To win:
On 27/05 we will extract 3 players from the comments to this post, if you are extracted and meet all the requirements you will get 250 of Antimatter!
Thank you
odiabile
Edited by odiabile, 26 April 2018 - 19:45.